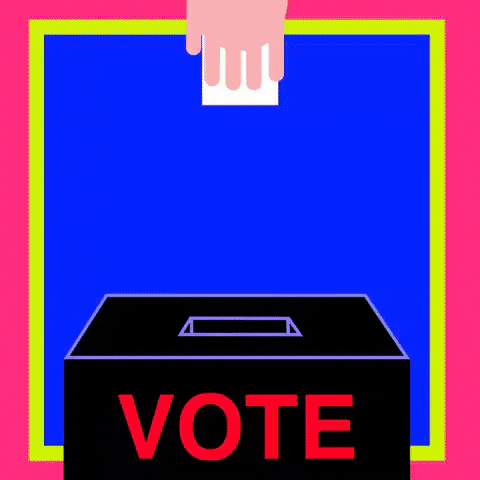 I was exposed to the politics since the early age. My mom brought me to BN meetings since I was 5 years old (mom is a hardcore BN supporter). I remember peeking through the window because I was curious what are they talking about. I remember mom went to campaign for her candidate. And my whole life, I cannot remember a time when my parents don't vote. They are not fortunate to have a high education but they are life-smart kind of people. Also, dad was the one who taught me about subsidy when I was 8 years old. LOL to the amount of curiosity I have. That's why this election is very important for me because this is my first time to finally have a say!

Last year, my friend and I took a day trip to London. Just to register ourselves as voters. We rushed in the middle of classes and submissions. On our way back, I sat facing a British man who initiated the conversation by asking the motive of my trip. The questions were
Isn't Malaysia the country that never changes the government since independence? Do you that is a good thing?

Not wanting to speak ill of my country by the previous PM's corruption scandal was everywhere's headlines. No blanket can cover such disgrace.
Then months passed, I checked the system regularly, my name is still not on it. My friend's name as well. I made a landline call to Suruhanjaya Pilihanraya (SPR) to inquire about this. And SPR being the legendary shit, no one knows where is my record. And so the voting registration has ended.
I thought only my friend and I weren't able to vote, but the whole UK because the ballot will arrive just 8th of May when the result must be announced 9th of May sharp (supposedly). No one in the UK was able to vote.
My place had the hot seat, held by Liow Tiong Lai, the President of MCA. I pretty much love this guy because he retained the greeneries, low living cost, also the Chinese organisations there remain functional. But PH had made a good strategy which to place Wong Tack to go against Tiong Lai. Bentong is a majority Chinese state so the election was not about the race of race. Tiong Lai lost with a fairly good majority, and I feel like Bentong people had done living moderately and just enough as a must-passed-by state since we have the busiest highway during the holiday. I have heard rumours that Bentong businesses screamed for development because the town is practically dead town if it is not during the holiday. Businesses remain as Small and Medium Enterprises (SME). For me, Tiong Lai had done a good job because I love the moderate standard of living since I mostly stayed out of Bentong even though my family is residing there. But changes are needed.
My hometown, Pontian, where my extended paternal family reside, is still under Ahmad Maslan. I go to Pontian once in a while and I don't remember BN being weak there. The population there from my rough observations are most the 70s and 80s. The one who still trust BN as BN it was used to be. But nonetheless, Ahmad Maslan deserved the seat because he showed his face often and even though the living cost in Johor is said to be almost the same as Kuala Lumpur, never heard of such complaints from my family in Pontian. And admit it, you never really know how Ahmad Maslan works, people mostly hate him because he always gives statements that caused us to question his intelligence.
The biggest shock for me for this election other than PH victory is the new face, Syed Saddiq won in Muar. I guess the scandal and false accusations BN put on him paid off really well. His name is more familiar than his opponents. Also, his bravery to even disagree with Johor royals (that we know Johoreans are very sensitive about) proves his willingness to fight for the people. Just my two cents, he needs to drop the dramatic image of him. Now that he has a proper channel, he doesn't have to post open letter anymore hahaha. But whatever it is, he won and I congratulate him for that.
And I am mostly sad the potential candidate, Shahril Hamdan lost in Kuala Langat. Honestly, it was quite a mistake for him because his name only was heard a few months before the election. He learned a thing or two which is even though he is not the MP, but if he has the ambition of becoming one, works start years before the election. I see the potential in him. To be freshly handpicked by Khairy KJ himself to be the mentee, I trust KJ's judgement on him.
In short, this is a historical event for us. 13th of May is our past division and 9th of May marks our union.